Sherese Francis – Aker: Futuristically Ancient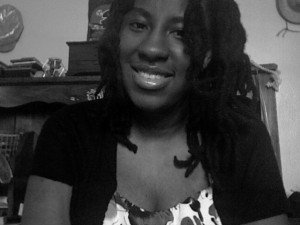 Two of my favorite sayings are: "We do not live in a vacuum" and "Nothing is new under the sun." We did not come from nothing. The past, present and future are all connected. We are the accumulation of everything around us. Everything from religion to mythology to art to politics have a meaning and are related to one another. This blog is a dialogue between the past, present and future, placed in an afrofuturist and afrosurrealist context. It explores African diasporic cultures that are often not given as much mainstream attention as well as re-examines popular diasporic cultures through the afrofuturist and afrosurrealist perspectives.
By the way, Aker (Pronounced Ah-Care) is the ancient Egyptian god, who correlates with my Zodiac sign, Leo, and is represented by two lions facing back to back with the sun in the middle. The god represents yesterday, today and tomorrow, and deified the horizon. He also guarded the underworld through which the sun passed through creating the night, and when it came out, day would come.

Short URL: http://www.blackbloggernetwork.com/?p=1487
Posted by
admin
on Jul 5 2012. Filed under
Black Blog Of The Day
. You can follow any responses to this entry through the
RSS 2.0
. You can leave a response or trackback to this entry