Increase Web Traffic by Engaging Audience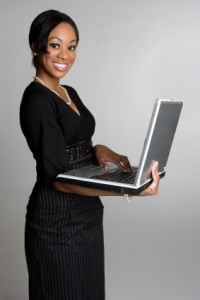 When readers post comments they are sharing their thoughts. This is the perfect time to engage in dialogue. Failing to interact with your readers can decrease readership because its signals to readers that their thoughts are not of value to you and your site. Become involved in the conversations that take place on your blog. In some cases, it helps to comment first and take initiative towards starting dialogue. Be sure to avoid engaging in arguments with your readers. If there are any disagreements, it is better for the disagreements to be between the readerships than the blog writer. It is better for blog writers to mediate than to agitate.
Also, engaging with readers creates more of a community atmosphere. The more comfortable readers are with your blog/website, the more likely they are to continue coming back. Repeat visitors are what make blogs valuable. Anybody can get a few people to come to their blog but if people keep coming back for more, it shows that your blog is of importance. This will attract other readers as well. Remember that communication is the key.
This blogging tip was brought to you by The Black Blogger Network
"Blogging for Success Series" by Jessica Ann Mitchell
Have some tips of your own? Email us at Blackbloggernet@gmail.com

Short URL: http://www.blackbloggernetwork.com/?p=534
Posted by
admin
on Sep 20 2010. Filed under
Blogging for Success Series
. You can follow any responses to this entry through the
RSS 2.0
. You can leave a response or trackback to this entry